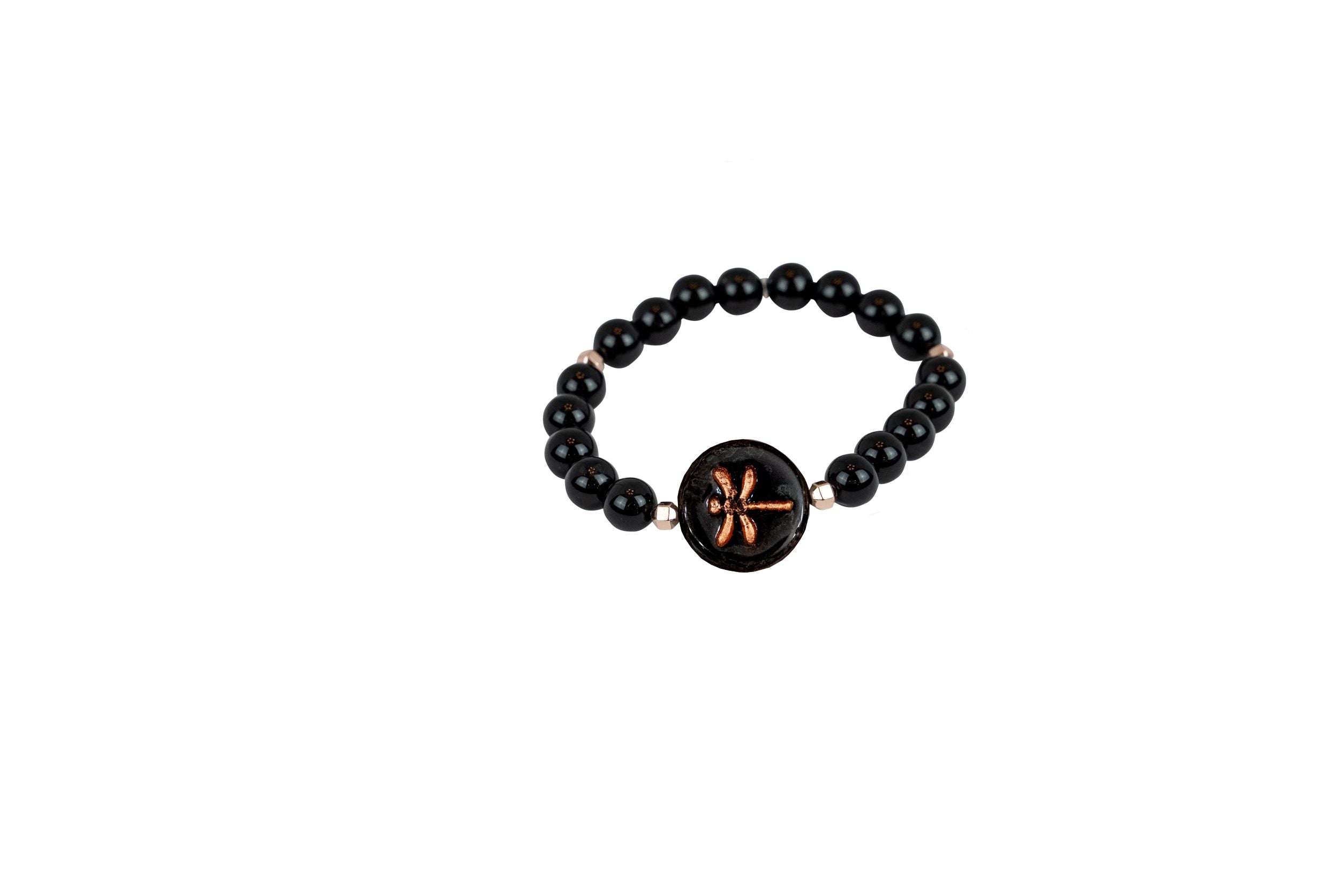 Our jet black onyx bracelet helps you to feel stable and strong when you slip it on your wrist.  Onyx is excellent for protection and grounding, supports stamina and boosts self-confidence.
The dragonfly symbolizes transformation, resilience, and adaptability. Wear this beautiful bracelet and remember the dragonfly's message for you: You are a magical being filled with love and light. You are resilient and capable of amazing transformation. Embrace life with joy and live each moment to the fullest!
Handmade with a Czech glass black and bronze bead center stone, 8 mm round onyx stones, and accent beads.
Made to fit 6.5" wrist. Custom sizes are available upon request.
I treated one of my best friends to a weekend in Williamsburg (William + Mary is our alma mater) for her 50th birthday. We got massages, pedicures, had Cheese Shop for lunch and visited campus. I gave her a moonstone bracelet as the perfect finishing touch (bought one for myself, too!) and now we both have a reminder of our special weekend together!
I now have six of your bracelets. Each morning, I put them on my dresser, close my eyes and mix them up. Then I ask God which bracelet I should wear today and I pick one! I absolutely love wearing them.
I received the sweetest surprise gift in the mail yesterday from some supportive friends. It brought me close to tears because I could feel how much love and thought they put into their gift that was designed to help get me through a difficult transition. I love your Sacred Celebrations concept. Hand-made with so much love!